It's definitely not the middle of the year anymore. We're way past that, but I figured I couldn't do it around the end of the year either, and this was the only close-to-decent time to do this tag. I've read 45 books this year up until now, so I don't have a lot of options for the categories below 🙂
Thanks to Calliope the Book Goddess for tagging me to do this! You should check out her blog—it's awesome!
Best book you've read so far in 2015
Such a hard question. So it's a tie between the two most hyped books of the year, of course. My reviews are linked here and here, respectively.
Best Sequel You've Read in 2015
The whole trilogy was so good I devoured it. And Raffe just adds to the charm of it all.
New Release that You Haven't Read Y

et B

ut Want to
So I need to read basically every thing Sarah J. Maas has written. You don't want to know how many times it's been recommended.
Most Anticipated Release for the Second Half of the Year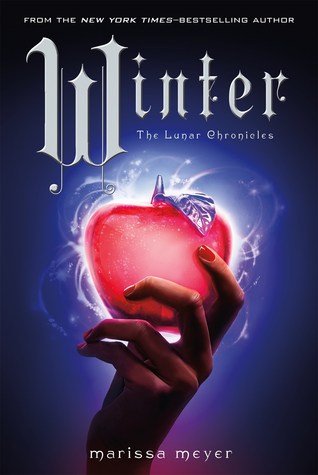 I'm currently almost done with Cress, and I can't wait for the last book in the series! This book's set to come out on November 12th, and that's only a month away, but it seems so long 😦 But fear not bookworms, together we will overcome this.
Biggest Disappointment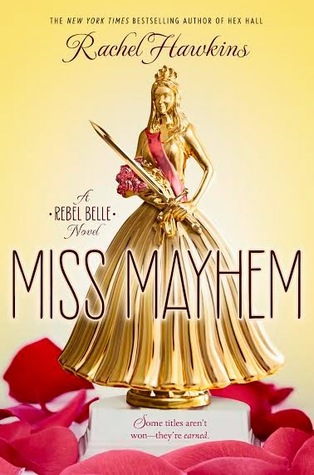 I loved Rebel Belle, but this book just fell short. Literally, too, because I believe there were a few less pages than the first. I probably will still read the next book, just out of pure curiosity, but it definitely will not be a priority.
Biggest Surprise

I didn't expect a fairytale retelling series to be as good as this is. Meyer adds so much more depth and life to her characters and entwines them in such an intricate way, it's absolutely amazing. The storylines are really complicated too, in a good way.
Favorite New Author
Maybe it isn't fair to come to this conclusion with only having read one of her books, but this book really makes me want to devour all the YA fantasy books in the world. I used to read mostly contemporary, but now I've changed my preferences 🙂
New Fictional Crush

I don't want to mention all the books again and again, so I pick Prince Maxon from The Selection. He's a really sweet, naive guy who although gets hurt easily, is also strong and a good leader. I don't know what America thinks she's doing, but she must be blind to even thinking of picking Aspen over cute Maxon!
Newest Favorite Character
Shazi from The Wrath and the Dawn is just so determined, witty and sassy. She's like my bookish idol, along with a few other female protagonists. I want to be more like her, giving quick witty answers to even the most complicated questions.
Book That Made You Cry
All the Bright Places by Jennifer Niven didn't make me cry, exactly, but I came pretty close. It was a beautiful book, but the end.. I'm going to stick to fantasy books now, at least they don't make my heart crunch.
Book That Made You Happy
It was so cute! Lara Jean and Peter had the sweetest moments together and it's a great mood booster 🙂
Favorite Book to Film Adaptation You Saw This Year
Jurassic Park is a novel. So therefore I reason that Jurassic World, the third sequel to the movie, is also a book-to-movie adaptation. It's my favourite movie of the year too, so bonus points! And Chris Pratt. That should be all you need to know.
Favorite Book Review You've Written
https://theenchantedbook.wordpress.com/2015/08/29/an-ember-in-the-ashes-by-sabaa-tahir/
Yeah, it's An Ember in the Ashes again. What can I say? There were a lot of feels, okay?
Most Beautiful Book You've Bought This Year (Or Received)
I received Ink and Bone by Rachel Caine as an ARC thanks to Penguin Random House. The cover is really interesting and it looks like an old volume!
What Books I Need to Read by the End of the Year
There are so, so many. More than I can actually read in a couple of months, but I'll try to read as many as I can 🙂
I tag:
Britanny @ The Grisha Lieutenant
Meriem @ Fanatic Bibliophile
Stefani @ I Read Books
Sumaya @ Sue's Reading Corner