This book has left me scarred. Initially, I had thought that Levana was just cruel-hearted and carved out of pure evil, but this book has left me even more puzzled than before. And also begging for more.
I do have mixed feelings about this book, but overall it was just disturbing. The writing, the story and the book itself was really intriguing and probably worth a 4 stars, but just the disturbance factor sets it down one star. Honestly, this book was so interesting, but it is such a big change from the rest of the books in the Lunar Chronicles so it was a little surprising. Levana is shown as an evil queen in the first three books, but only after reading this did I realize what a mad-woman she is. And it might not even be all her fault.
Levana is just completely insane. If you think you have read books with crazy or mentally unstable characters, they are nothing compared to this. Levana is a totally different kind of crazy. I do sympathize with her because she has gone through a lot, but she is sick. Now, obviously her character wasn't written to be likable. The author is just brilliant because she can weave such complex characters—I can tell you for sure that there is no way to accurately describe Queen Levana's character. Marissa Meyer can write anything—even lunatics and psychos—and it would be a work of art.
Aside from all the synonyms of nauseating and disgusting that I can come up with, this book isn't all awkward scenes and horrendous cruel acts. Like her other books, Meyer always outdoes herself and I couldn't put this book down. I read it in a day, and that's a record, although that might have been also because it is so short. It was so compelling. I do make it sound like the book is brimming to the edge with horrifying scenes, but in truth this was very well-written and more original than anything I've read. A book about the villain, explaining their background story and what exactly made them a villain? Yes, please.
I can't wait to read Winter!  This book isn't like a novella—the story that it tells is equal to any other book in the series. Fairest is definitely a must-read before you pick up Winter because it does give some insight as to why I really hope Winter lives up to my expectations and is a great conclusion to the series!
Would I recommend? — Yes!
Age Range: 15+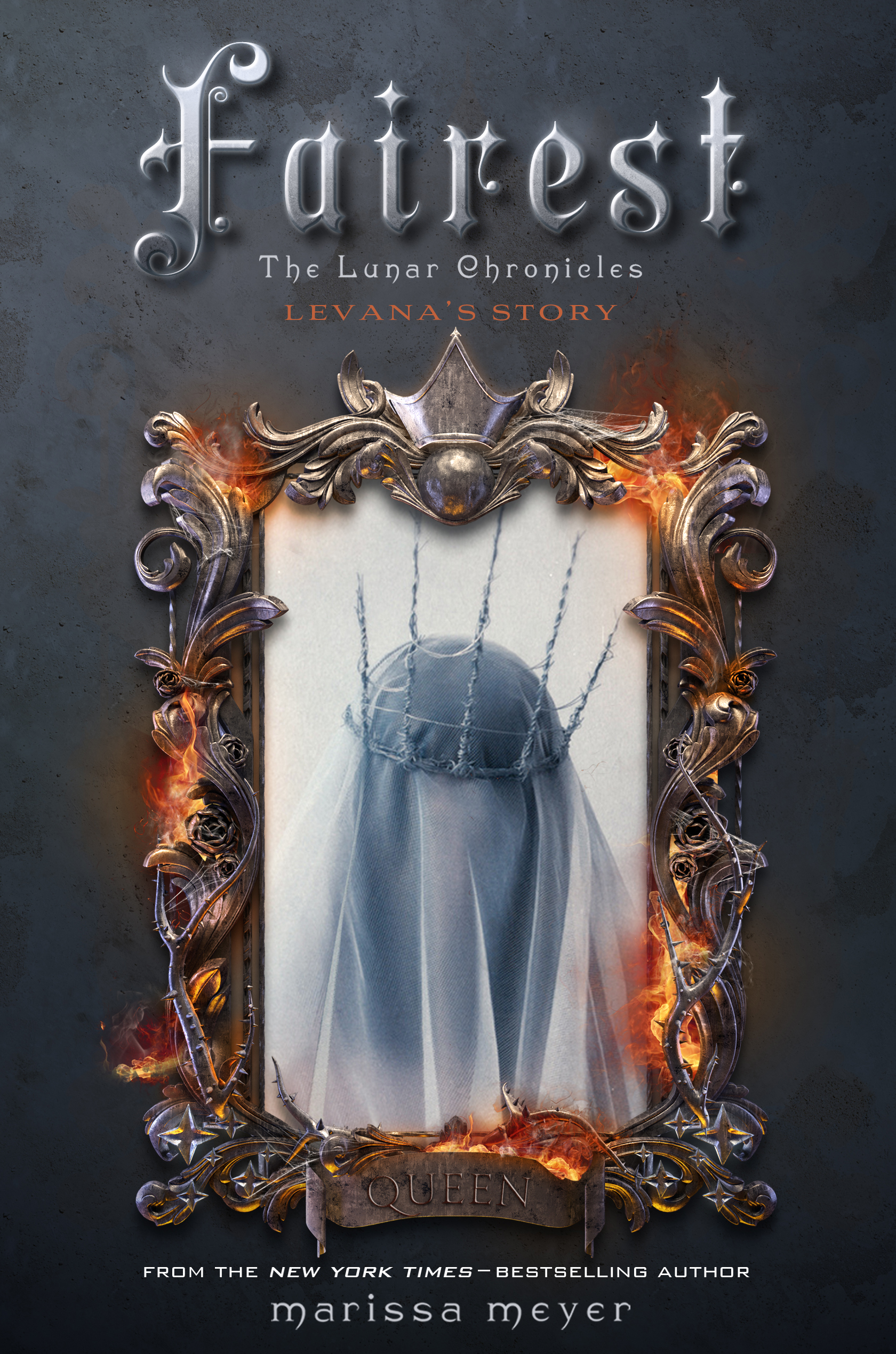 ---
I know this isn't much of a review, I'm sorry, I haven't been able to write reviews lately. I apologize for not posting for the past two weeks! I don't really have a strong excuse for it—I'm just lazy and a big procrastinator and I have a couple reviews to finish so it's been a little hard 🙂 I will try to make up for this unexpected hiatus!