One of my resolutions for this year was posting frequently, but I guess I failed at that 😉 It's been almost two weeks since I posted?! Reading hasn't been too great either; I finished The Demon King by Cinda Williams Chima and I am currently reading Crown of Midnight by Sarah J. Maas and loving it.
Initial Attraction
A book that you bought because of the cover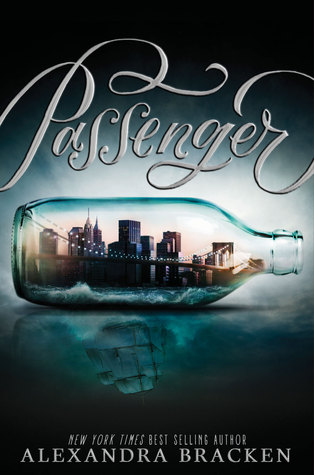 I've added this book recently on my TBR. I admit it was mostly because of the cover, but I do plan on reading it because the premise of the book sounds so intriguing. Time travel books always confuse me but I'll give this one a try.
First Impressions
A  book that you got because of the summary
An alien apocalypse. Doesn't that sound like the most interesting book ever? The movie came out yesterday, January 15, so that is even more motivation to read it! The second book, The Infinite Sea, is even better.
Sweet Talk
A book with great writing?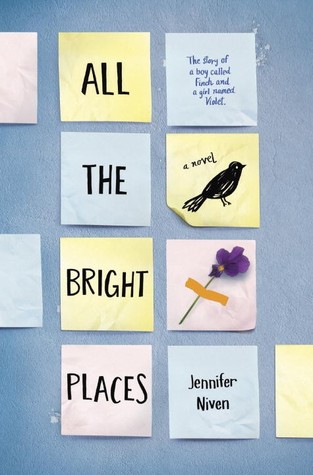 Not necessarily great writing, but I like the writing style and it fit in well with the book. There are so many beautiful phrases:
"I know life well enough to know you can't count on things staying around or standing still, no matter how much you want them to. You can't stop people from dying. You can't stop them from going away. You can't stop yourself from going away either. I know myself well enough to know that no one else can keep you awake or keep you from sleeping."
First Date
A first book of a series which made you want to pick up the rest of the series?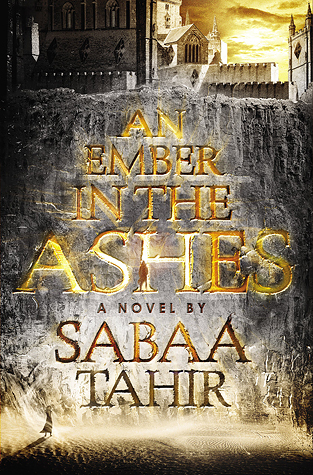 "It totally lived up to the hype. It was so unpredictable and I kept catching my breath, not wanting to know what horrors awaited, but I couldn't not turn the pages. I flew through the book—it was captivating." My feels have been laid out in this review.
Late Night Phone Calls
A book that kept you up all night?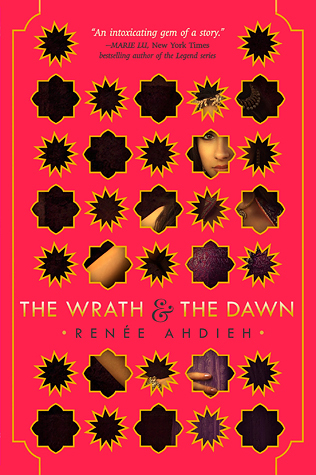 It might be because I read this during a readathon and I wanted to read it fast, but this book is really amazing. The characters are the best part and even though the story is a retelling of the Arabian Nights, it has a nice plot twist and a strong story line that I enjoyed. Plus, Shazi is unbelievably clever and snarky.
Always on my mind
A book you could not stop thinking about?
If you've read my review of this book, you know that I went totally crazy about it. I loved every single part of this book and I might even start learning programming just because this book is so freaking COOL!
Getting Physical
A book which you love the way it feels?
I don't own many books, but the hardcover of Finding Audrey by Sophie Kinsella feels really smooth and nice. The letters are beautifully embossed and it is such a vibrant colour! And the two coffee cups on the back are so cute 🙂
Meeting the parents
A book which you would recommend to your family and friends?
I would recommend all the books on this page, but mostly Winner's Curse by Marie Rutkoski. It is a brilliantly written book that covers many themes like politics and manipulation that I think everyone should be aware of.
Thinking about the future
A book or series you know you will re read many times in the future?
I would have liked to say Illuminae by Amie Kaufman and Jay Kristoff for this one too. I love the Throne of Glass books so far too and people have so many great things to say about them. Also, The Infernal Devices.
Share the love
I wasn't tagged by anyone to do this but I'd love to tag some people. If you have already done this tag, you can ignore this but go ahead if you'd like to 🙂
Giovanna @Book Coma
Brittany @The Grisha Lieutenant
Beth @Reading Every Night
Prima @Panda Hearts Books
Okay, okay, I agree. This was a lousy post and most of my answers feel like I wrote them in my sleep. Is this a blogging slump? I hope not. But anyways, I promise I'm not abandoning you guys 🙂